Following the resounding success of Whale Inc's Ho Chi Minh City office and the unprecedented conclusion of the Vietnam Countdown Championships 2020 that saw over $30,000USD worth of prizes being awarded, Whale recently unveiled a brand-new Danang office branch in response to increasing trader demand within the region.
Launched with great fanfare and anticipation on 16th Feb 2020, the grand VIP opening was extremely well-received with a staggering full house attendance. Spotted within the exclusive crowd were representatives from Trade Coin Vietnam, a leading local crypto community, and TAG Group, a premier full-service blockchain solutions technology provider.
Conquering the Competition
Photo: The audience listening intently to the live demonstration ofCountdown Contracts, an innovative trading product
In addition to Whale's diverse range of trading products and ultra-competitive trading conditions that empowers traders, the VIPs also learnt about the latest financial instruments to help capitalize on current market volatility. The showcase included Countdown Contracts and how application of technical analysis can help traders gain an advantage by applying proper techniques to spot candlestick patterns and forecast price movements.
The primary focus of Whale has always centred around the fundamental basis of trader education, as the company has been a strong advocate of building knowledge-based trading since day 1.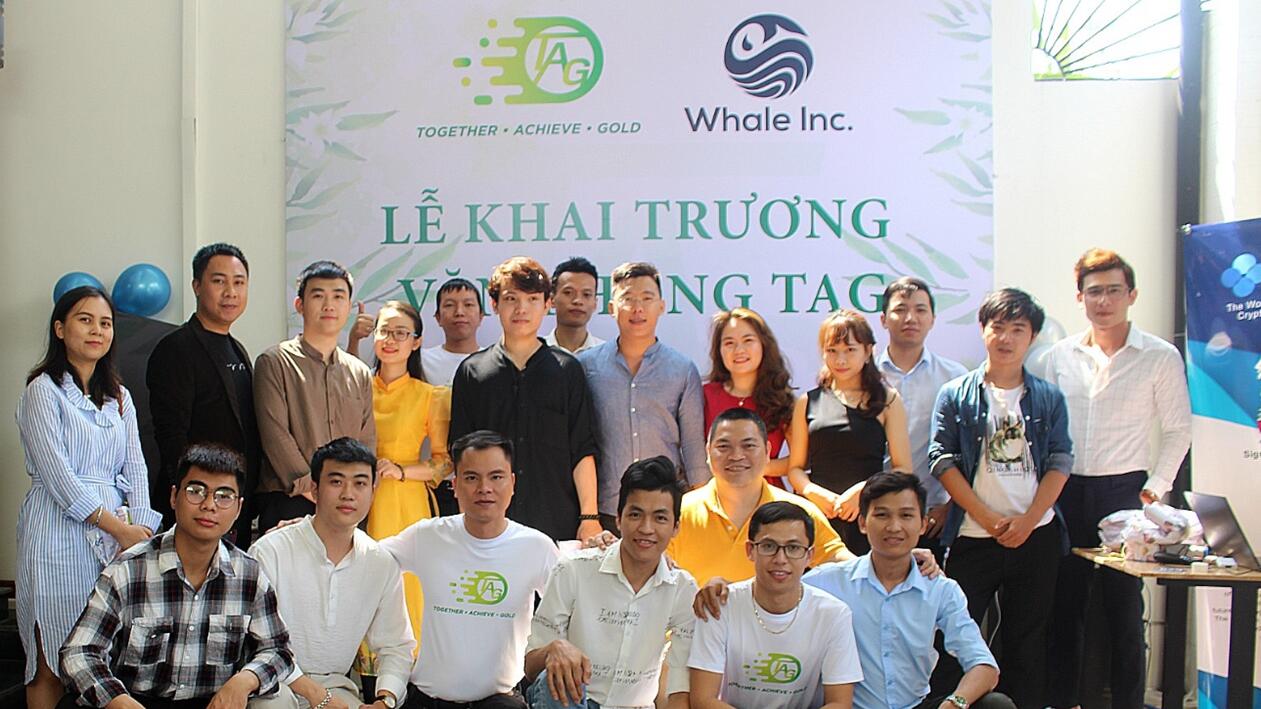 Photo: Forging ahead with strong local support for Whale's Danang office grand launch
In view of the new office opening, Jaskaran Singh, CEO of Whale Inc, commented "As evident from the ever-increasing level of trading activity and trader savviness, especially within the cryptocurrency space,ongoing in Vietnam since Whale's first foray, we can see thatthere is strong interest for world-class trading technology to meet the local demand. In our vision to transform Vietnam into a next-generation trading hub, Whale will strive to meet and exceed all trader expectations."
As a token of appreciation towards the continued support from Whale's traders and partners, all invited guests were treated to generous prizes. Whale looks to further expand its trader network within Vietnam in near future, to provide additionallocalized features and event accessibility for its growing pool of Vietnamese clients.
Stay tuned for Whale's upcoming incentive, slated to begin on 1st March 2020!