Contracts-for-Difference (CFDs)
A New Stream of Investment in the Capital Markets
Whale Inc's crypto Derivatives are offered based on a broad range of cryptocurrencies. These contracts have the built-in options of going either long or short in accordance to pricing fluctuations under any market condition at a mere fraction of the incurring investment risk, as opposed to owning the actual product. Derivatives can be utilized in both defensive or aggressive strategies, be it for hedging purposes or to gain market share respectively.
Crypto CFDs Leverage 
1:10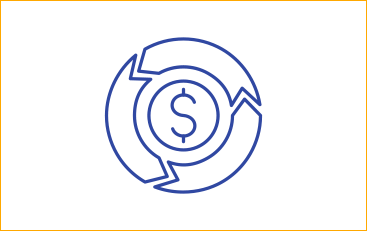 Used as an investment feature to offset potential losses, Derivatives allows for short-selling, enabling traders to make a potential profit from even falling market prices. By opening a position in the opposite market direction to hedge against the other side and balance potential accrued losses, the short position helps to limit risk and creates the opportunity for profit-making if prices continue in a downward direction.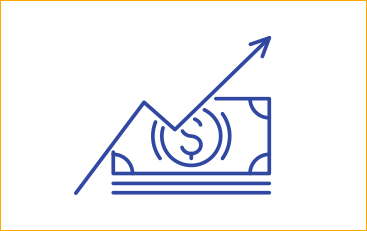 Flexible Investment Amounts
With our vast variety of available trade lot sizes and low capital requirements, we cater to a multitude of traders with varying trading strategies and capital assets. Being especially crucial for beginner traders, the barriers to entry have been lowered to allow them to develop a well-defined trading plan before deciding to venture into more speculative territories.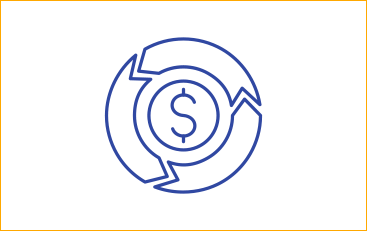 By enabling trades which make up a small fraction of the total asset value, traders can tap upon Whale Inc's 1:10 leverage margins to control far greater potential returns, magnifying the earning power of their initial investment, or the fraction deposit of the actual trade size in each transaction.
Enjoy Zero Spread Trading
At Whale, we offer you the unique opportunity to trade Crypto CFDs with a 0 spread trading account! Fully maximise your capital and trading capabilities with the ease of our flexible trading plans, which can be adjusted to your trading profiles. These can all be done due to the luxury of fixed 0 spread trading!
*NOTE: A commission fee will be charged for Crypto CFDs transactions with the formula as follows: Commission fee = current price of symbol x contract size x lot x 0.4%
| SYMBOL | ASSET NAME |
| --- | --- |
| ETHUSD.nx | Ethereum Dollar |
| BTCUSD.nx | Bitcoin Dollar |
| LTCUSD.nx | Litecoin Dollar |
| NEOUSD.nx | NEO Dollar |
| EDOUSD.nx | Eidoo Dollar |
| ETPUSD.nx | Metaverse ETP Dollar |
| OMGUSD.nx | OmiseGO Dollar |
| EOSUSD.nx | EOS Dollar |
| SANUSD.nx | Santiment Network Dollar |
| IOTAUSD.nx | IOTA Dollar |
| XRPUSD.nx | Ripple Dollar |
| ETHEUR.nx | Ethereum Euro |
| ETHGBP.nx | Ethereum Pound |
Experience the Future of Crypto Trading
Apply for a Whale Sub Account to Begin Your Crypto Derivatives Trading Journey!
Step 3
Once your request completes, you can begin your seamless Whale trading experience!
Kickstart Your Crypto Derivatives
Trading Journey With Our 2 Robust Platforms

Crypto Colt