Whale Defines the Industry Benchmark
for FX Trading for 2020
We are proud to be awarded the
"Best ECN/STP Broker Asia Pacific" title for the 2nd year running
Whale has successfully retained the prestigious industry title
"Best ECN/STP Broker Asia Pacific"
for two consecutive years

.
Receiving the Best ECN/STP Broker Asia Pacific accolade by Global Brands Magazine in 2019, Whale has emerged victorious again by retaining the title as undisputable proof to our ever-growing industry expertise, trader-centric business philosophy and advanced STP technology.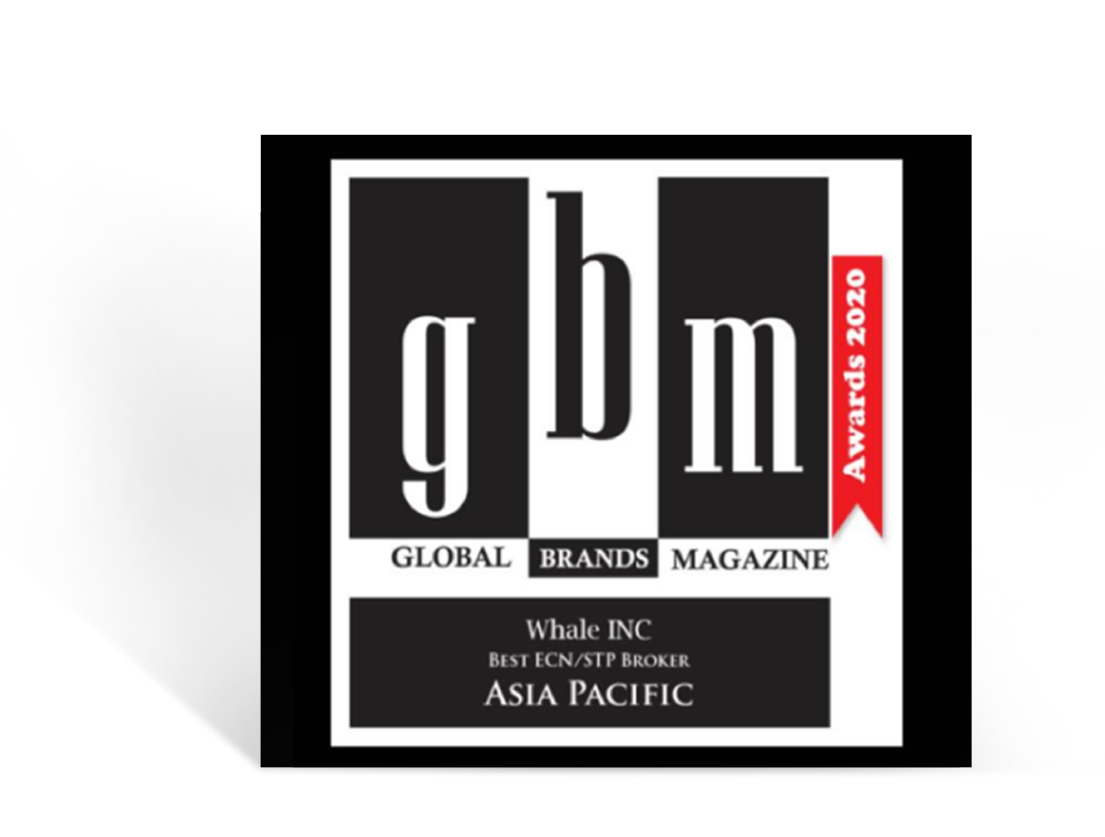 Best ECN/STP Broker Asia Pacific 2020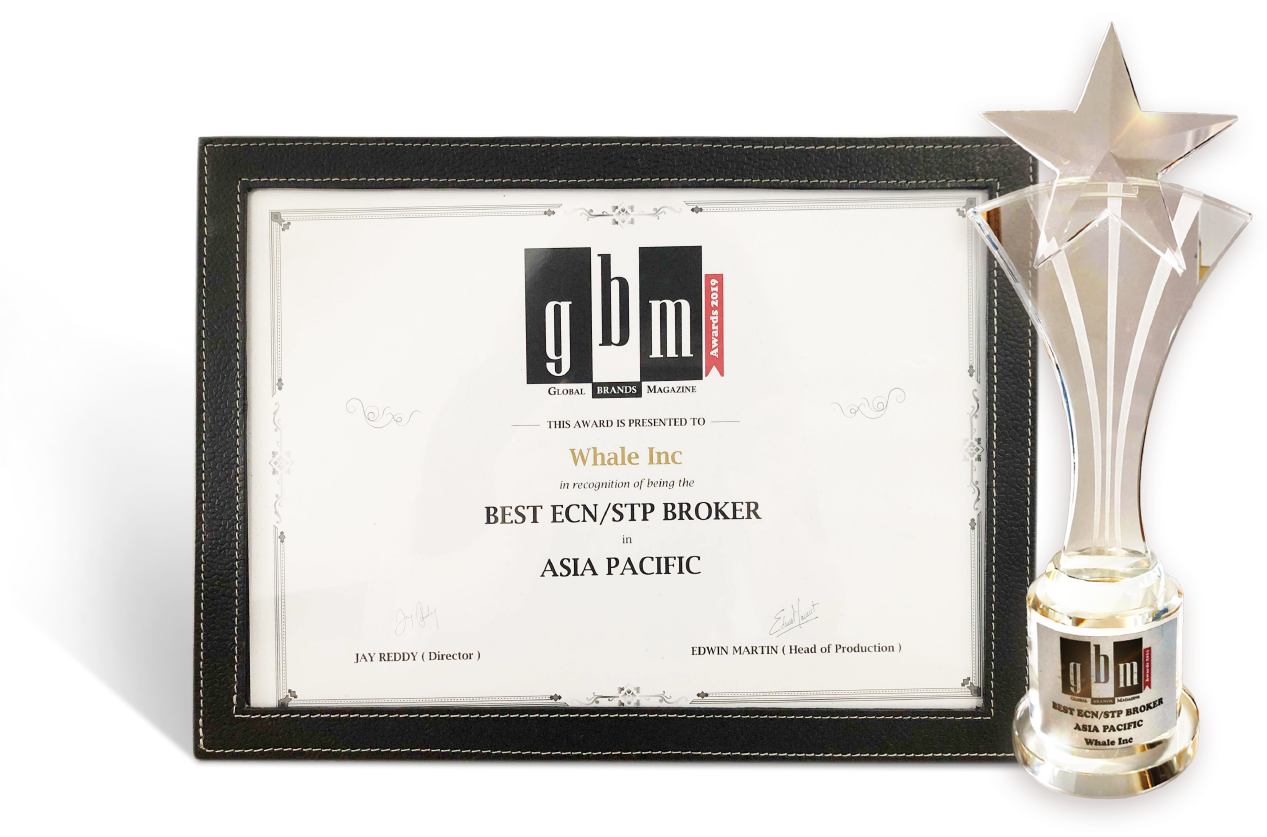 Best ECN/STP Broker Asia Pacific 2019
Awarded by leading UK publication – Global Brands Magazine (GBM)

Placing Whale on the Global Stage With Our Award-Winning STP Technology 

The competition for this year's award category has been steadily growing in intensity with each coming year, with only a handful of broker awards being given out worldwide. Our winning entry is strongly attributed to the pivotal role that Whale's highly-acclaimed STP trading technology plays. In our industry-leading capacity, Whale will continually strive to achieve greater levels of trading and service excellence.
Unparalleled Trading Experience
Through our collaboration with top-tier liquidity providers and usage of ECN/STP technology, all orders can reach international markets effortlessly without intervention. In turn, our traders' profits are maximised with rapid order execution and tighter pricing spreads.
Open and Transparent Environment
As an extra layer of trader protection, Whale aims to build an all-rounded trading system. We pride ourselves in being the first brokerage to adopt blockchain technology. This allows trading records to be displayed and recorded on a blockchain database, which ensures full transparency for all transactions made.
Improved Industry-Tested Platform

The Whale PAMM module has launched a series of feature optimizations as a continuous endeavour for upgrading user experience. With this, in addition to reaping lucrative earnings from PAMM Masters, the entire trading procedure can also be viewed for learning purposes.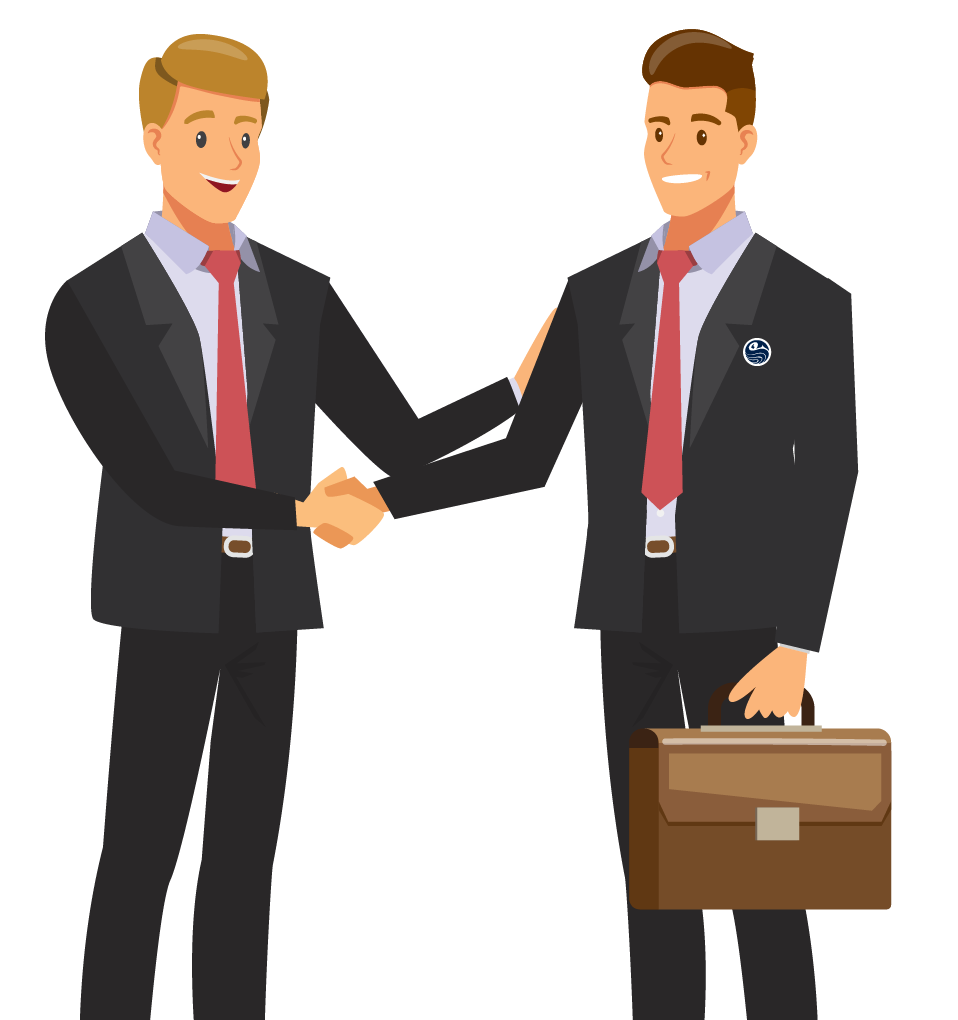 An Industry-wide testament towards
Whale's Relentless Dedication
We are extremely honoured at being awarded this esteemed title for two successful years. Our years of forging solid trader-broker ties has led to a deep-rooted understanding of the FX industry and its trends, allowing us to play an active part in consistently building a better trading future.
Whale aims to achieve broker perfection by diligently and continuously optimizing our technologies and services. We will provide our clients with the best FX trading experience in our unyielding goal in becoming the most preferred platform provider and long-term partner for FX investors.
Global Brands Magazine (GBM) is a UK-based leading publication devoted to providing the latest news, opinions, reviews and polls on brands that are shaping the future of their respective industries.