Client Driven Excellence
We believe that brokers should always be on the trader's side. Bringing together the best technology and latest asset classes that the industry has to offer, Whale Inc will never settle for any degree of quality compromise that may impede the trading experience. Your growth is fundamental to us and your success is both a testament to our utmost dedication and a motivating factor that fuels the continual strive towards service excellence.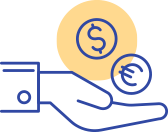 IMMACULATE SUPPORT
Our dedicated team of customer support professionals are here to answer all trading-related queries 24 hours, 7 days a week.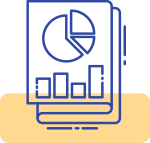 UNPARALLELED EXPERTISE
We offer the necessary professional means and favorable market conditions to create a competitive edge for our traders.

CLIENT PROTECTION
Putting clients first, Whale Inc provides consistent trade execution and absolute pricing transparency.