Whale Money Manager
Take your earning potential to the next level and stand alongside the top money managers in the world. Build your network of global investors and boost your earnings with a fully automated profit sharing model.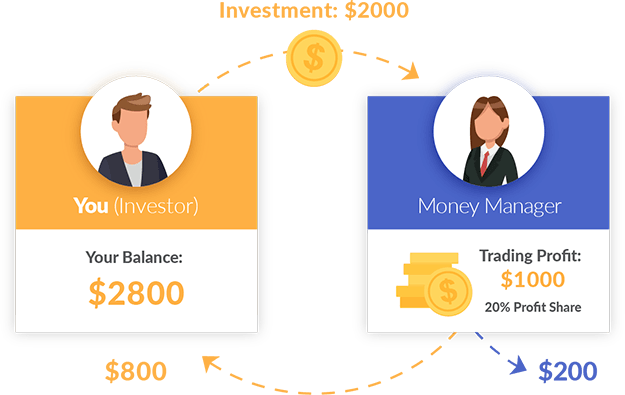 With 100 of such followers, your additional trading income will be $40,000
Generate Tremendous
Streams of Passive Income
Grow your investor base by attracting traders with your impressive suite of advanced skillsets and honed trading acumen by becoming a Whale Money Manager.
Be empowered with Whale's arsenal of proprietary platforms and asset instruments as you collect a percentage of your investors' profits from each successful trade. Through Whale, we help to magnify your strategy monetization by showcasing your expertise to a large investor pool.

Zero Starting Fees
Start your journey of becoming a money manager with no payment prerequisites.

Trading Highlights
The Whale PAMM Portal will publicise your trading results to help you garner followers worldwide.

Multi-Account Management
Create and introduce multiple trading portfolios to cater to a wider audience pool.
Experience Passive Profits on the Fast Lane
All investors/money managers will require a Whale account for trading.*