Whale Inc is proud to announce that it has officially launched its brokerage services and its wide variety of asset classes in Vietnam. With an existing strong foothold internationally, the firm has taken another step towards providing a premier investment options for Asian traders, a more catered trading experience for the market. This official presence in Vietnam also marks the establishment of an extensive localized service and support that will now be available to local traders.
Photo: Traders registering at the event registration
As Southeast Asia's exciting emerging market, stepping into the Vietnamese market welcomes a new host of opportunities for investors in the region. In recent years, Vietnam has positioned itself as a luscious investment ground, seen from heightened activity and substantial growth in the foreign exchange market.
Photo: This event is held in conjunction with TradeCoin Vietnam
The momentous occasion was marked with an official conference at Pullman Hotel Saigon Center in Ho Chi Minh City, Vietnam, on 7th November.
Held in conjunction with Trade Coin Vietnam, an elite community which boasts the most influential crypto community in Vietnam, there were more than 100 crypto enthusiasts packed in the intimate session.
The main event kicked off with the most valuable gift – knowledge. It featured a panel of Trade Coin influencers, who imparted their unique trading insights and experience. Whale also shared their corporate profits and some tips in a technical analysis training session.
Photo: A Panel of Trade Coin influencers imparting their unique trading insights
Investors also got a taste of the robust Whale platform during a live trading demonstration. The Whale platform was showcased to the audience, and those who tested the platform with live trades won attractive cash prizes. The audience response was enthusiastic, and we welcomed many new account openings right at the event.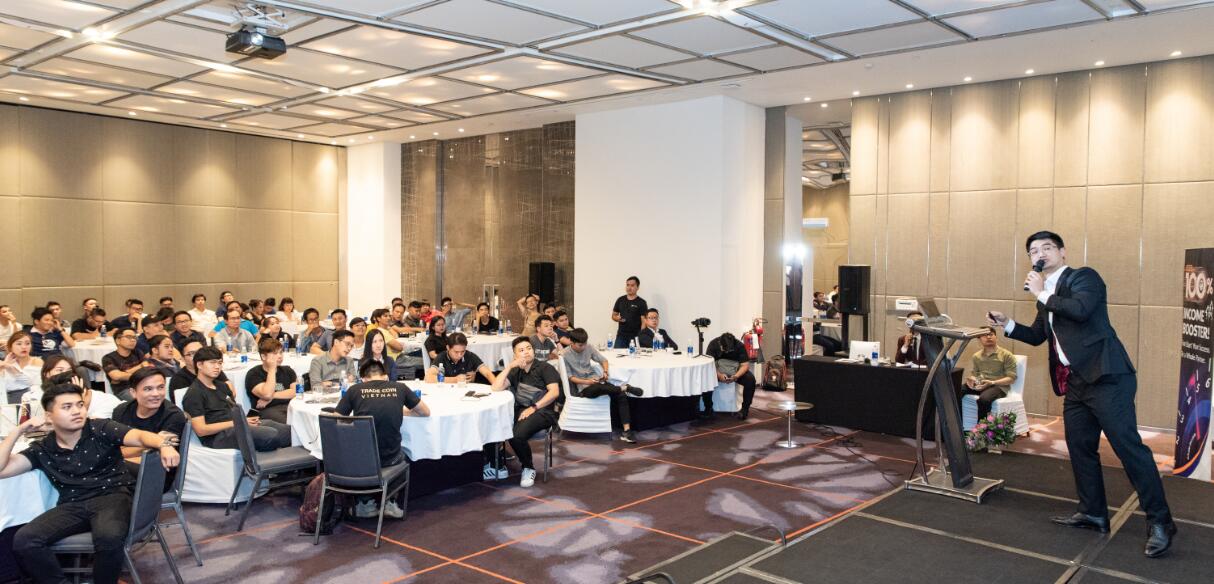 Photo: Live trading demonstration of the Whale platform
Through the Whale platform, traders gain access to a wide array of trading instruments to form a diverse portfolio – such as forex, cryptocurrencies, metals, stocks, indices and commodities – all from the convenience of one account.
With a successful launch in the Vietnamese market, Whale looks forward to many more networking events, educational seminars, while establishing a strong presence in Vietnam and beyond. We would also like to take this opportunity to thank everyone who were present and we will be seeing you much more often going forward.