About Whale
The Whale brand started in 2014 as a fintech solutions provider with a deep knowledge in traditional finance. With the unyielding vision to trailblaze innovative pathways for our traders to reach new heights of success, Whale rides along the wave of blockchain innovation to offer revolutionary crypto Derivatives alongside our current asset portfolio of tried-and-tested range of FX products.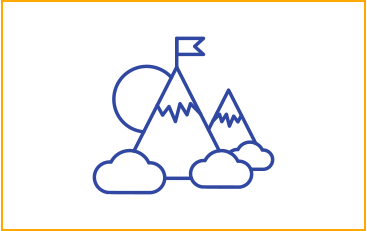 We strongly believe that while every trader has their respective set of trading strategies and capabilities, our goal here at Whale Inc is to empower all users to reach their highest potential peaks with the most technologically-advanced tools, battle-tested depths of industry expertise and uncompromising customer service. Through our continual strive to prioritize the personal development of all traders, Whale Inc is solely focused on creating the ideal embodiment of a trader. Every decision, every feature and every trading aspect in our business is specially honed to produce the best possible trading environment and financial instruments for maximum investment returns.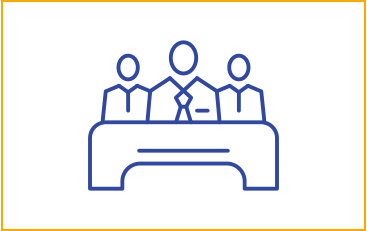 Whale Incorporation & Regulatory Information
Whale is a broker incorporated in Canada and regulated by Financial Transactions and Reports Analysis Centre of Canada (FINTRAC), dedicated in providing global traders with professional forex trading services. Under FINTRAC, Whale traders are also protected by Canadian Investor Protection Fund (CIPF). With strict Canadian statutory principles for forex trading, Whale protects our traders' funds with maximum security, while also offering a fair trading environment for our traders.
Seychelles International Business Company (IBC) Certificate of Incorporation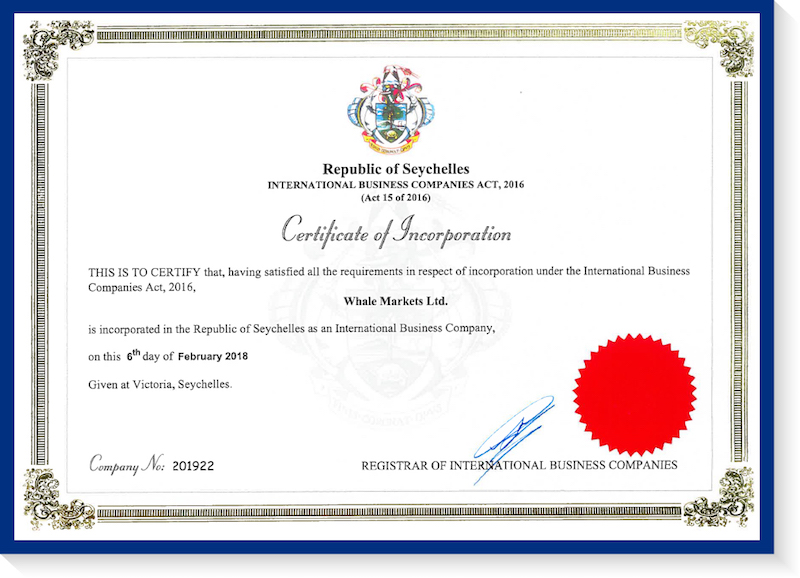 Vista Corporate Services Centre, Suite 23, 1st Floor, Eden Plaza, Eden Island, Mahé, Republic of Seychelles.